Hyperthermia Treatment for
Rectal Cancer
A small clinical trial involving 122 patients were randomly assigned to compare the effect of hyperthermia in combination with radiotherapy before proceeding to surgery vs radiation to surgery vs surgery alone.
The results revealaed a significant improvement in 5-year survival rates of more than 15% (relative 40% increase) Vs RT alone then surgery; and a 26% improvement vs surgery without treatment; a relative 65% improvement in treatment outcomes.
5 Years OS Rate Improvement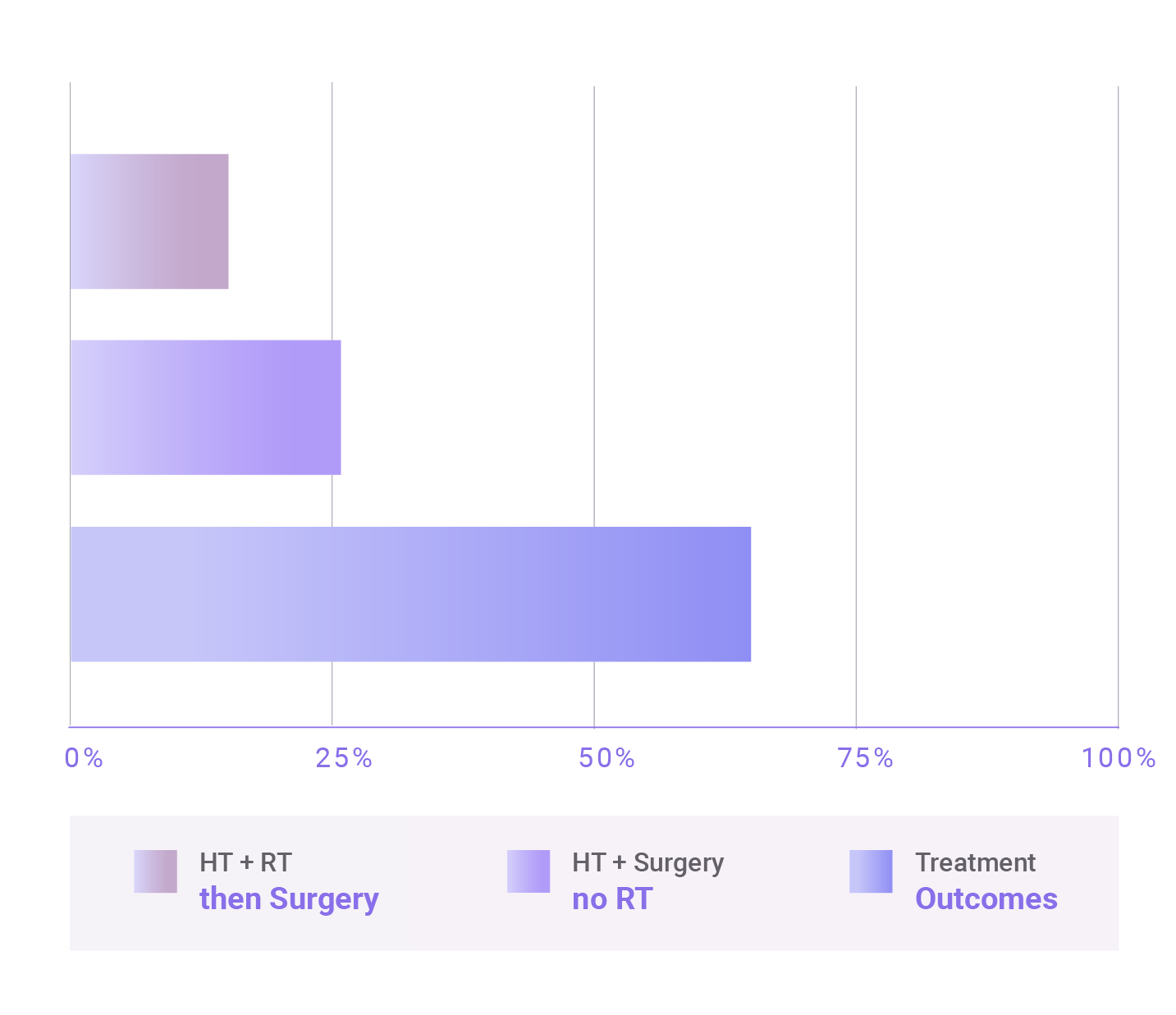 Another way of looking at this is the number (percentage) patients alive at at five years; 73.7%, 57.1% and 58.8% for the HRT, RT and control group, respectively.  The results strongly suggest a benefit to the addition of HT to preoperative radiation treatment in rectal carcinoma patients.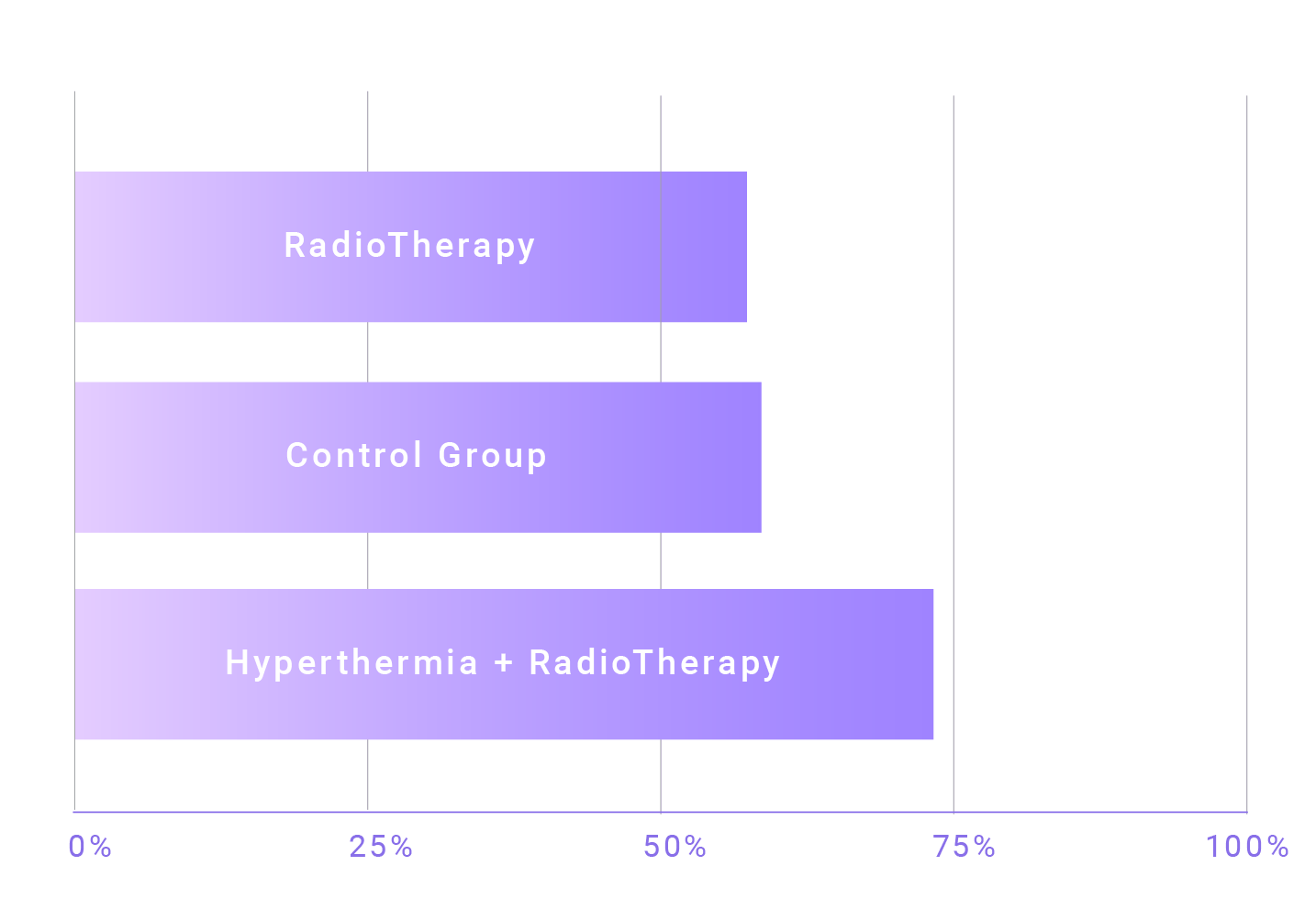 To know more download our PDF with the Abstract from Clinical Trials on
Hypethermia Treatment for Rectal
Cancer
A small double armed control trail involving 115 patients with locally advanced rectal cancer (T4N0M0) compared radiation alone with radiation plus hyperthermia; and revealed an almost 6 fold increased in the amount of patients alive at 5 years.
"The 5-year OS rates were significantly better in the HT group, 35.6% versus 6.6%; p<0.05."

Contact Us
Please fill up the contact form to request more information or schedule a consultation with us.
Phone
+27 21 205 0590
+44 20 7467 8300
Address
The Foundry, Prestwich Street,
De Waterkant, Cape Town
10 Harley Street,
London W1G 9PF